Let's examine the progress made since COP26
As the two days set aside for the opening leaders summit at COP27 concludes, two of the world's biggest leaders were notable by their absence. China's Xi Jinping chose not to attend. Joe Biden will arrive on Friday. Nevertheless, over a hundred nations have made their climate positions clear. Here we will summarise the opening two days and examine the progress made since COP26.
Overview of the Opening Leaders Summit
Although there is still hope to combat the climate crisis, we are still behind schedule. The emerging economies are struggling most under the impact of climate change. The wealthiest countries understand this but funding is unlikely to increase substantially due to the increasing cost of living. As is clear, this leaves a huge funding hole that needs to be filled. 
It also begs the question. What exactly was agreed at the COP26 hosted in Glasgow, UK in early November last year? Are we on track or not? Do we just keep repeating these COPs every year until it's too late? Is there another way?
It's these thoughts and more that are on our minds. So let's take a look at where we stand, category by category, starting with the urgent need to increase renewables.
Eliminating Fossil Fuels and Increasing Renewables
Although renewables are indeed ramping up, it is not all good news. The Ukraine conflict has prompted a renewed uptick in fossil fuel production, with global subsidies leaping by almost 100% year-on-year in 2021. 
Some European countries have ramped up their reliance on coal and natural gas in response, claiming however that this is a temporary measure. China is already doing the same, with Australia, Indonesia and Vietnam set to follow suit. The UK is pursuing continued exploration of its oil and gas reserves in the North Sea. 
Geopolitical concerns threaten to scupper our attempts to eliminate fossil fuels. Unfortunately, this looks set to continue after this year's COP27 unless we act now.
National Commitments to Climate Action
Despite some progress, it is clear that COP26 failed in its attempts to mobilise a global response to meeting national climate commitments. 
Brazil has failed to improve on the cuts it proposed in 2016. The EU failed to strengthen its emissions-reduction target in time for COP27. Despite passing the Inflation Reduction Act, the USA did not put forward an updated plan ahead of COP27. 
Perhaps more worryingly, the world's biggest greenhouse gas emitter - China - had not revised its targets prior to this year's event in Egypt.
Preserving our Forests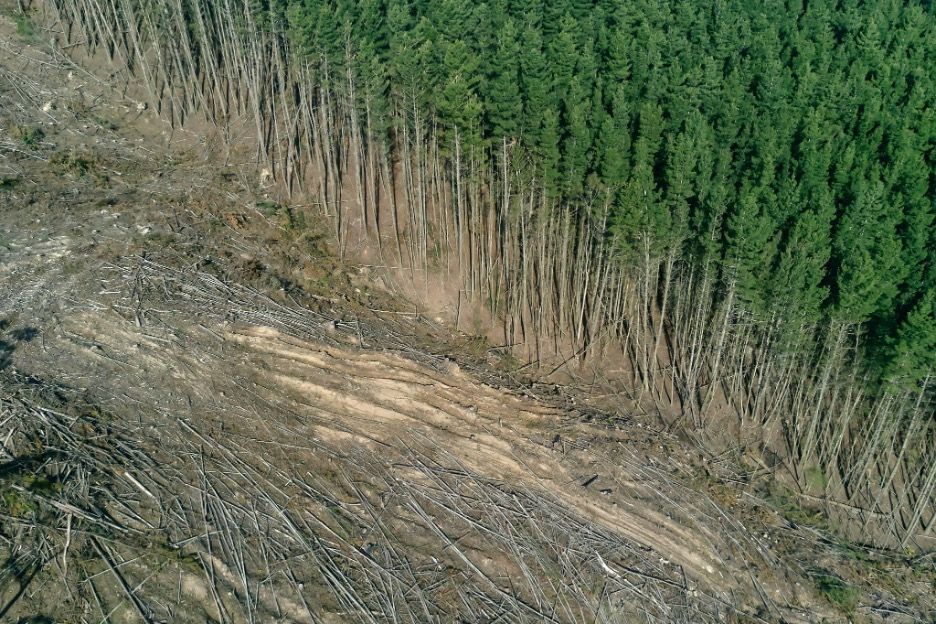 What about deforestation? Again, the promises came thick and fast. A suitably grand title was found to start the greenwashing attempt. The name settled on was the "Glasgow Leaders Declaration on Forests and Land Use". 
Aware of the need to at least be seen to be going through the motions, 141 countries signed up to the pledge, with another four joining in the last year. They committed to halting and reversing deforestation and land degradation by 2030. 
However, several countries are conspicuous by their absence. India, Saudi Arabia and South Africa all failed to sign up. The pledge has also yet to have any positive effect. Based on this report by the Forest Declaration Platform, almost seven million hectares of forest were torn down in 2021. 
Why would any further pledges made at COP27 improve the situation when the progress made since COP26 indicates otherwise?
Cutting Methane
Methane is considered a significant threat to the environment. That's why over a hundred companies signed up to the Global Methane Pledge at COP26. 
The goal was simple - to reduce methane emissions by 30% on 2020 levels within the decade. Since November 2021 a further 19 countries signed up, perhaps prompted by methane emissions reporting their largest increase that year.
However, all these efforts are at risk of being scuppered by relations between the two biggest methane emitters, the USA and China. The recent standoff over Taiwan brought China's cooperation with the USA to a shuddering halt. 
Once again we are presented with a geopolitical obstacle to the planet being saved for the rest of us.

⁠Funding Climate Act in Emerging Economies
In 2009, the world's wealthiest nations committed to funding climate action in emerging economies to the tune of $100 billion a year. This was intended to cover the period 2020-2025. 
Last year, however, it came to light that this commitment would not be met. An OECD report published in July 2022 reveals that only $83 billion of the $100 billion promises had been committed. 
Progress made since COP2016 has been lacking. A report by Oxfam casts doubt even on this progress, alleging that only $21 billion had been collected, with 70% in loan form. If the world's wealthiest countries cannot amass $100 billion for a cause as serious as climate change, it becomes clear that the answer to our problems lies with the people.
Finance Going Green
COP26 set the financial sector a target of net-zero emissions by 2050. To encourage pursuit of this goal, the Glasgow Financial Alliance for Net Zero (GFANZ) was established. Early signs have been encouraging, with a membership now numbering over 500 financial companies. 
Some of the more prominent members of GFANZ, such as Blackrock, have also increased investments in forest-risk commodities since last year's COP26 to a total value of $8.5 billion.
Nevertheless, the initiative has encountered resistance. Fueled by increasing negative commentary in the media on environmental, social and corporate governance (ESG), there are fears that financial institutions may withdraw their commitment to achieving net-zero emissions by 2050. 
Moreover, some pension funds have found the criteria for participation to be unacceptable. Some American banks have raised questions over the legal risk participation opens up for them. 
Urban Greenification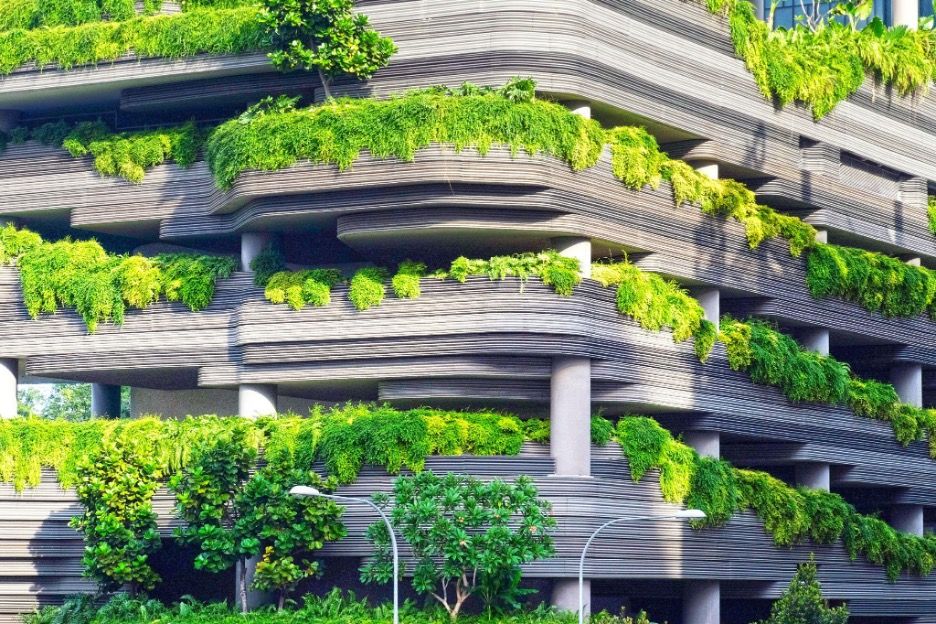 The effort to greenify our cities led to the creation of Cities Race to Zero at COP26, with over 1000 cities and local governments signing up. As of September 2022, that number had risen to 1,136.
However, data on progress is severely lacking. Only around one in three cities are reporting on their progress. We do not know how the signatories are progressing towards hitting their targets and whether they are being successful in reducing emissions. 
In other words, we don't know the full picture on how we are progressing. It is not trackable or measurable. Progress made since COP26 has been underwhelming.
What Do Our Leaders Think?
Thankfully, our global leaders are making their voices heard. Discouraged by the advances made since last year, UN Chief António Guterres delivers an apocalyptic message. 
He says "Our planet is fast approaching tipping points that will make climate chaos irreversible. We are on a highway to climate hell with our foot still on the accelerator." 

American politician, businessman and environmentalist Al Gore felt the same way. Also unimpressed with the progress made since COP26, he said: "Today as every day we are spewing 162 million tons of man-made, heat trapping, global warming pollution into the sky. It adds up and accumulates and lingers there. On average each molecule lingers for 100 years, and the accumulated amount now traps as much extra heat as would be released by 600,000 Hiroshima class atomic bombs exploding every day on our planet."
What Needs to Change for COP27?
As can be seen, the world's leaders have made some progress since COP26 but it is not enough. The alarm bells are ringing and now is the time to act. The world will continue to look to Sharm el-Sheikh this week and next to see if those 'talking the talk' will 'walk the walk'. 
However, with such an underwhelming performance after COP26, why should we expect better this time around? What if there was a way for us, as individuals, to set the example?
Taking Matters into Our Own Hands
Here at Reneum we don't want to see the deckchairs on the Titanic constantly rearranged. After years of relying on our global leaders to solve the climate crisis, we believe it is time to try another way. 
We the people should take direct action ourselves, for a change. Until now, however, that has been difficult. There have been very few ways to make a meaningful difference on an individual level. 
However, with the advent of the Regenerative Finance (ReFi) movement, a new and improved financial infrastructure is forming that will bypass our reliance on the unfit-for-purpose political class once and for all.
Want to learn more about Reneum and how to get involved? Follow us on Twitter and LinkedIn to get all the latest news. Don't forget to join us on Discord as well to meet the rest of our growing community!